Four key areas of HR every SME needs to understand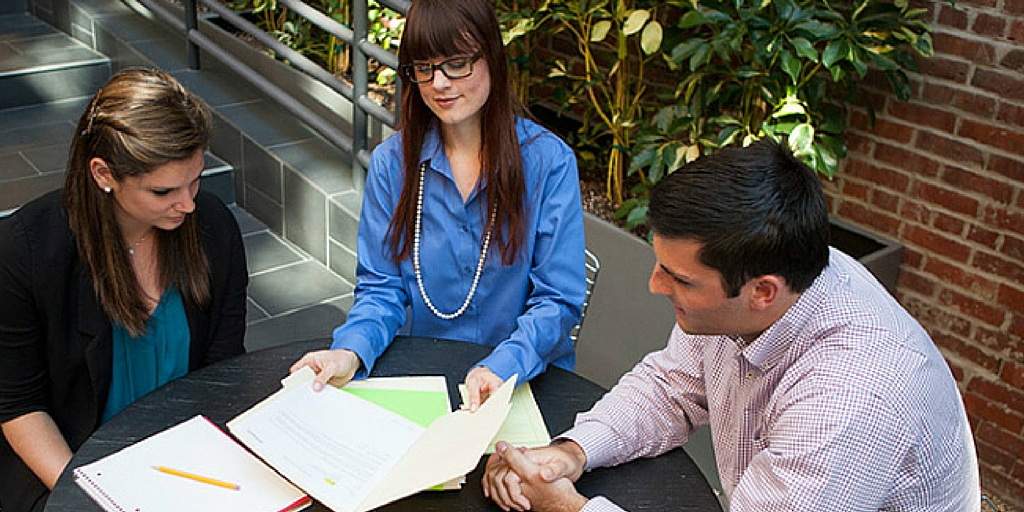 I've been at the helm of many SMEs for over 20 years. One of the biggest problems I've seen during my time in the SME space is the struggle SMEs are having with HR.
Because small business owners are so busy juggling everything that comes their way, taking care of HR often gets pushed to the bottom of the to-do list – until something goes awry.
Sometimes, it's a former employee launching a claim against the business which wakes them up. Sometimes, it's when the time for an annual review creeps up, but their paperwork isn't up to date. Whatever the case, not putting emphasis on HR is a mistake SMEs can't afford to make.
So, instead of sticking your head into the sand and hoping everything will be fine, as a small business owner, it's time to step up and fully understand what you need to do to improve in your HR process before things go wrong.  
Here are four key areas of HR every SME needs to understand:
#1. Recruitment and onboarding
Recruiting good staff is arguably one of the most important aspects of running a small business. Without the right staff, your business won't have the foundation it needs to grow.
In terms of recruitment, you need to have a clear idea of who you're after before you even start recruiting. This can be done by creating position descriptions and selection criteria. Employment contracts and new hire documents should be specifically tailored to the employee's role and needs.
Having good onboarding after the appointment is equally important. To retain your new hire, you need to make sure their introduction into the company leaves them with a good impression, or they'll quickly lose investment and interest.
Implement a checklist or procedure which covers all the technical areas of onboarding but also allows for the onboarding experience to be a personalised one, and you will have more success with keeping good employees.
#2. Compliance and industry requirements
You need to revamp your HR before it gets to the stage of finding yourself battling a disgruntled former employee at Fair Work.
Failing to miss a legislative change to industry requirements can spell costly and stressful legal proceedings for some SMEs. For example, if an employee of 10 years leaves your company after a dispute, clauses in their employment contract may not be compliant anymore if you didn't keep their contract up-to-date. This means some of the provisions could be void, increasing your legal risks if the matter goes to court.
It's important to be aware of updates to state and industry requirements in areas such as WorkCover, awards, penalty rates and accreditation, so your business isn't at risk of noncompliance.
Address compliance risks in advance – make sure your HR system provides documents, contracts, and processes that are regularly updated by legal experts, per industry changes and regulations. The easiest way to do this is to move to a cloud-based HR management system, which offers automatic alerts to legislation changes and updates to any affected employment contracts, policies and procedures.
#3. Workplace policies
You'll need to ensure your workplace policies are updated, reviewed and implemented correctly across the board.
Good workplace policies are written to be consistent with your business values, compliant with legislation, and ensure consistency in HR decisions. Some policies you may want to consider updating and implementing include the code of conduct policy, internet and email policy, drug and alcohol policy, WHS policy, anti-discrimination and harassment policy, and a discipline and termination policy.
#4. Administration and record keeping
Cutting back the time you need to spend on admin is especially important if you're looking to expand your business. The less time you need to spend on traditional HR paperwork, the more time you'll have to focus on what's important – the successful running of your business.
It is much more effective if you have employees working on their area of expertise rather than getting caught up in small administrative issues. In a larger organisation, they may have an HR team or specialised HR department to deal with paperwork such as employee data and records, payroll, timesheets, complaints and so forth.
Unfortunately, for small businesses, we don't have that luxury. Hence, SMEs have to think smart about admin – saving human hours spent on HR by automating administrative work means increased productivity.
Having technology or software to assist in HR functions will provide huge time savings. Look for an online system that provides industry-specific, automatically-updated documents, streamlined processes and workflows with in-built notifications, and the ability for employees to self-service.
With the basics of HR administration and compliance under control, you can focus on the big fish, whether it's expanding the business, achieving profit goals, or just making the workplace a welcoming environment for everyone.
Make HR a priority, and you will feel the long term benefits for your business.
Author: Barry Lehrer
This Article was originally published on https://www.kochiesbusinessbuilders.com.au/
Share this Blog!