Make that first impression count – Why onboarding should matter to your business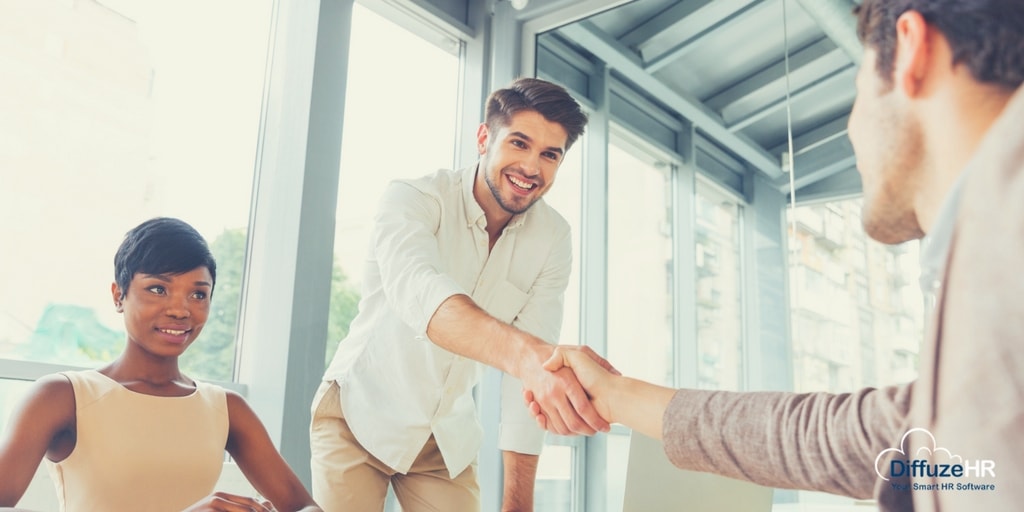 The employee onboarding process is often the first real interaction that a new staff member has with your organisation and so it's important to make it count.
Getting the onboarding process right should be important to any business, no matter how big or small. It's a reflection on your business and shows how much you care about your new employees and want them to be excited and actively engaged in their new roles.  
Companies that have a poor or non-existent onboarding process have been shown to be more at risk of losing new hires in the first three months where as new employees who went through a structured onboarding program were 58 percent more likely to be with the organisation after three years. (Study by The Wynhurst Group)
With statistics like that you can't argue the value of having a good onboarding process.
A good onboarding process will help you to:
Give staff a warm welcome – even before they start
While starting a new job can be exciting, it can be a little daunting as well. You want new employees to feel comfortable and welcome right from the start because what happens in their first few days and weeks can shape their opinion of your business and impact the level of engagement they have with the company. This is where an automated HR system can be valuable in the process as it allows new hires to begin reviewing company policies and signing off on documents regarding their new role before they actually start on their first day. It also means that their first day at work won't be spent solely on completing documentation and they can focus on more pleasant things like getting to know their team.
Achieve a faster path to productivity
A good onboarding program can also dramatically reduce the time it takes for an employee to go from a new hire to a productive worker.  A program that allows staff to become familiar with the companies policies and procedures in an easy to understand and logical way will result in them achieving higher levels of productivity much more quickly.
Get everyone on the same page
No more playing it by ear or making it up as you go – Having a structured approach to your onboarding means that all new employees will have a similar experience and positive start in your business.
Communication with existing staff can also play an important part in the onboarding process. I once heard of a new employee who started work only to have an existing employee at the next desk say to them "I'm sorry but who are you?" as no communication had been given to the team about the new starter. Imagine how that employee felt and how they could have felt if they had received a "Welcome to the team" instead.
With a bit of preparation and a few simple steps you can give your new starter a great experience on their first day and set up a positive working relationship for the future.
---
DiffuzeHR can help you to make onboarding your new staff an easy and seamless process.  With Diffuze your new employees can read and sign their documentation before they start whilst working through any policies and procedures. Plus email reminders ensure that you know what needs to be done everystep of the way. To find out more or to book a demo click here.
Share this Blog!