Melbourne's DiffuzeHR is a HR management system for time-poor small business owners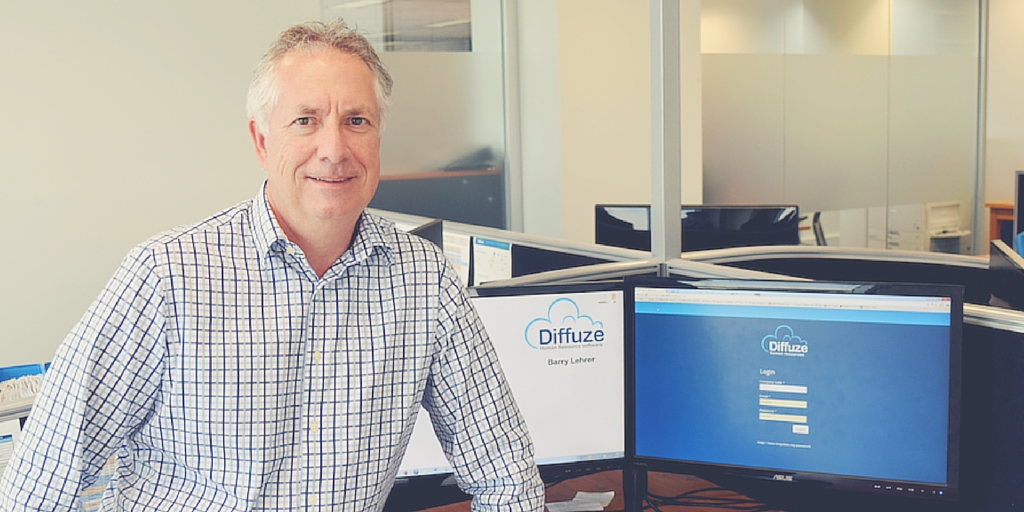 Life is rarely a walk in the park for the founder of any business, but for small business owners the day to day can be particularly stressful. SMB owners are often sole traders who don't have a cofounder or other pros joining to take on various admin tasks as their team grows. While in some areas these business owners have adopted online software to help them get work done, such as MYOB with accounting, in others they are still behind, running the risk of non-compliance with legislation.
One such area is HR. Whether it's letting a new employee start working without giving them and receiving back their employment contract and policy documents or failing to check an existing employee's qualifications are up to date, failure to properly manage employee documents can put businesses in legal danger.
Enter DiffuzeHR, an Australian SaaS platform that essentially acts as a HR manager for small to medium enterprises. It gives users access to legally-compliant industry and role-specific documents that update automatically to reflect industry changes, recruitment and onboarding processes, performance management features, and an online portal for employees.
Founder Barry Lehrer explained it simply as "an end-to-end system by which you as a company can use us and feel confident that what you're giving to your people, or how you're dealing with your people, is not only in accordance with Australian workplace laws, but is following best-practice HR methods."
Aimed at the small to medium enterprise (SMB/SME) space, DiffuzeHR is looking to help both companies with a HR manager and those without.
For those without, it allows them to ensure that they are working in accordance with the regulations and speeds up the paperwork process, while for those with an HR manager, Lehrer said it gives them back time to spend on dealing with "true HR issues" such as company culture.
"That isn't admin, it's about building a company," Lehrer said.
Lehrer came up with the idea several years ago after working with small businesses for more than a decade, where he realised that while small business owners are brilliant at what they can do, "they're shocking at what they can't do."
"When I was looking around, I couldn't see anything that was simple and complete to help them with HR. Funnily enough, a friend of mine had been developing some learning management systems that I had been doing some marketing around, and I looked at him and said, I could turn this into a HR application. I sat down with both legal and HR people to gel my thoughts about how I saw it working for SMBs, and went from there," Lehrer explained.
DiffuzeHR attracted seed funding and then brought on a development team in Melbourne to build the platform and launch in mid-2013. From there, Lehrer said, the team went down the tried-and-trusted route of getting friends and family on board before word of mouth took over. Acknowledging that not all small business owners are adept at picking up new technology, Diffuze helps new clients set up their subscription and runs a tutorial helping them learn how to use it.
"The first thing we recognised very simply is that if you don't use the software properly, or if you don't set it up properly from the start, you never use it and therefore don't maintain your subscription. We work with our clients to set the system up with them so it meets their needs," Lehrer said.
However, since DiffuzeHR first launched in 2013, Lehrer said users are becoming increasingly conversant about the concept of cloud-based apps and attracting new clients is less about educating the market.
"I used MYOB from when it first came out and I remember the olden days we used to get a disk every six months and you'd upgrade the system and it would crash. With Diffuze managed on the cloud we can make changes that you don't even know about. People are recognising that now," he said.
The focus on how employers think is what Lehrer believes sets DiffuzeHR apart from the growing number of competitors in the HR space: while others may have a greater number of features, he believes the simplicity of DiffuzeHR is exactly what small business owners actually need.
"Probably the biggest difference between us and them comes back to the fact of how our business came about versus theirs. A lot of the others came because the founders were HR experts or lawyers who decided it was a great idea. In this case, it came about because of someone who was on the coalface as an employer or worked with employers said, there really isn't anything out there and this is how an employer thinks," Lehrer said.
Three years on since launch, DiffuzeHR has attracted almost $2 million in funding and last year brought in $200,000 in revenue; subscriptions start at $5 per user per month for up to 10 users. The startup has customers across Australia, attracting a variety of clients, from white collar professionals like accountants and lawyers running small practices through to franchisees.
Lehrer said it is particularly useful in compliant industries such as trades or childcare, with the system allowing employers to track, manage, and monitor their employees' certifications and qualifications, sending users reminders three months before the expiry of a document to renew it.
Looking ahead, Lehrer said the team will continue to focus on the SMB/SME space as it looks to expand its footprint around Australia.
Author: Barry Lehrer
This Article was originally published on http://www.startupdaily.net/
Share this Blog!