What You Need To Know About HR For Your Franchise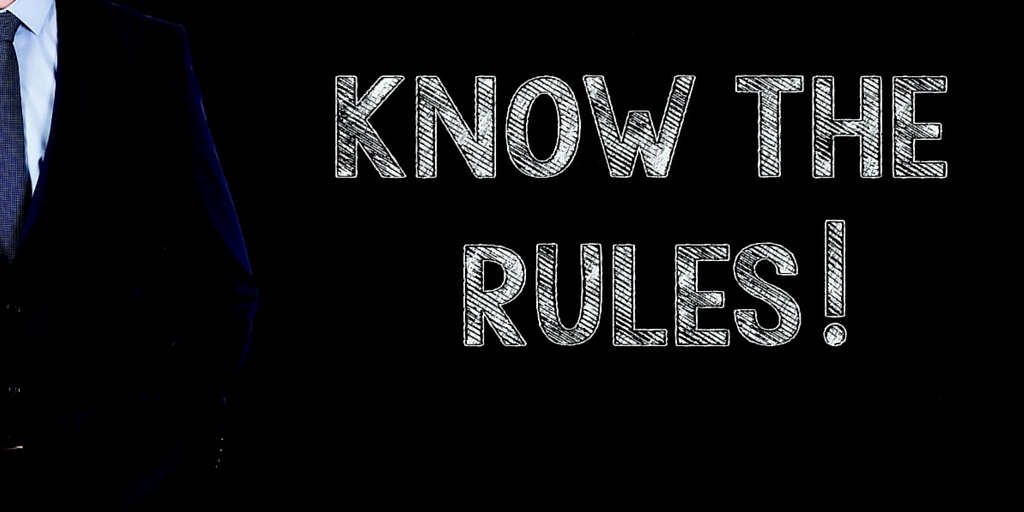 You've made the leap and decided to invest in a franchise. You're going down your checklist to make sure you've done everything right. Set up the business? Check. Hired your staff? Check. Kept your records up to date? Check. Everything seems to be going well… so far.
But how do you make sure everything keeps going well?
One of the biggest ways franchisees set themselves up for failure is not putting enough emphasis on the administrative side of running a franchise business – and that includes HR.
As a business owner, you now have to be across so many things, whether that be putting in long hours physically, inducting new staff members, looking after finances, and so much more, that slowly but surely administration and HR often gets pushed to the bottom of the pile.
This can be a dangerous situation. "But I have everything I need from the franchisor when I initially bought in," you might say. That's partly true – when you buy into a franchise, you'll likely be offered a resource pack or 'business model' guide to follow, complete with contracts, policies, and training handbooks you're expected to follow. But the bottom line is: There is no difference between HR in a franchise business and any other small business.
While different franchises may promote a method of managing staff, the reality is employment law is equal in both franchised and non-franchised businesses – you are ultimately still responsible for what goes on in your business.
It's up to you to make sure what you're getting is foolproof. This is where you as a franchise owner need to step up, and here are some of the things you can do to make sure you're keeping your business updated and compliant.
Look carefully through the franchisor's resources
From the franchisor's point of view, the best situation for them is if they can go from one franchisee to the next and see a consistent approach, culture, and methodology.
Unfortunately, many franchisors don't provide the backbone for this, or definitive method which is led, embraced, and managed proficiently. This often results in inconsistency across franchises.
When going through existing resources, take note of:
Suitability: Are the documents provided correct and inclusive of contracts, policies, letters of employment, training handbooks, etc.?
System: Do they provide a system for you to easily file paperwork (electronically or physically) and keep up to date with compliance issues?
Staff management: You're not an HR expert, nor are you expected to be one. Does the information you have introduce a streamlined administrative process for people management?
Review your hiring and onboarding processes
Although you're buying into the name, systems and market of an existing brand, you still have to pull your own weight when it comes to hiring the right staff and making sure the onboarding process is the best you can make it.
One way to do that is to create a detailed position description when advertising employment opportunities. If you understand what you want your employees to do, you can recruit to meet these specific needs. The next step is ensuring new employees are integrated into the business, feel supported and have the right training and there's a thorough induction process.
Finally, you should have an ongoing educational process to manage and retain the right people. People are likely to be your biggest asset, which means you must introduce a system where they feel they are getting consistent feedback, regular performance management reviews and  career progression opportunities to promote them staying in the business for the long haul.
Bring legal documents up to date
To protect yourself against costly claims, make sure all of your employees and any new members you're thinking of recruiting have legally compliant employment contracts. This will reduce your legal risks if employee agreements end badly. Look over the contracts which may have been provided and ensure they cover areas such as employee awards, work hours, leave entitlements, remuneration, compliance with policies, duties and have a clear position description.
Ensure Work Health and Safety (WHS) policies and workplace policies are current Although you're a franchisee, it is still up to you to ensure your WHS policies are up-to-date and enforced in a legally compliant manner. This means, so far as is reasonably practicable, you must ensure the physical safety and mental health of your workers.
To do this, Safe Work Australia suggests you start by considering what could go wrong at your workplace and what the consequences might be. Then, you must do whatever you can—whatever is reasonably practicable – to eliminate or minimise the health and safety risks arising from the work your organisation undertakes.
Look out for important industry updates
It's important to constantly check for updates that apply to the industry you're in to ensure you're not falling behind on state and industry requirements in areas such as WorkCover, awards, penalty rates and accreditation.
Modern Awards, collective agreements, wage rates, leave entitlements and unfair dismissal, among other things, can all be a minefield to navigate and ensure that all obligations are met.
Failing to miss a legislative change to industry requirements can spell costly and stressful legal proceedings. For example, if a long-term employee leaves your company after a dispute, clauses in their employment contract may not be compliant anymore if you didn't keep their contract up-to-date. This means some of the provisions could be void, increasing your legal risks if the matter goes to court.
What you need to know is that employees today are aware of their rights, and are more likely to speak out if they don't think they're getting what they deserve.
Systematise and automate your HR process
Twenty five per cent of a franchise owner's time is spent on employment paperwork. Cutting back the time you spend on administration is important if you want to be more involved in creating a positive culture within your business and making improvements that will bring more profit. Implementing an effective HR system or software can streamline your company's HR process and reduce the pressure of managing HR issues alone.
Systematising and automating your HR process can cut more than 10 hours a month on administration time while also streamlining staff scheduling and ensuring all legal requirements are up to date. A good HR system will provide everything from employment contracts to workplace policies, job descriptions and performance review and management processes, which will make resolving issues, such as workplace bullying, easier and eradicate any ambiguity around employee rights.
And my number one tip…
Don't think HR problems will magically go away. They won't. You need to spend the time to set up a system to fit in with your needs, providing the compliance and management processes that you require both from a legal, compliance, and cultural approach.
Most franchisees believe they have to go with what they're given. That's not true. You can implement an HR, management, or administration system which differs from the model the franchisor offers you if you feel the ones provided don't meet your requirements – as long as you're meeting their standards.
Ultimately, making sure you're in control of your franchise's HR will save you a lot of time, money and reduce risk in the long run. Don't wait around any longer – as the saying goes, "A stitch in time saves nine."
Author: Barry Lehrer
This Article was originally published on http://www.businessfranchiseaustralia.com.au/
Share this Blog!