You shouldn't need to keep your boss posted on your womb status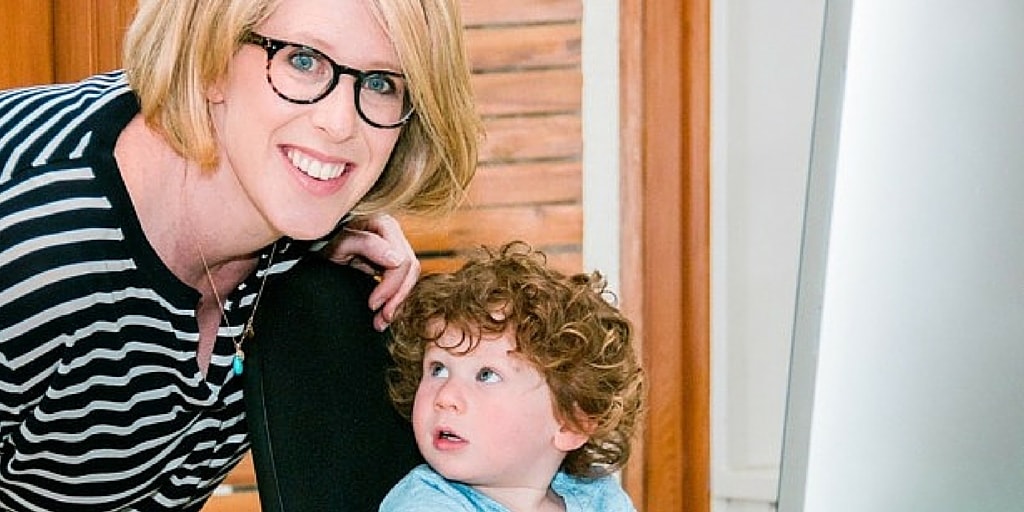 DI Armbrust was discussing job interviews with two women in their early 20s, when both indicated to her that they thought they should advice prospective employers they were not going to have children.
Armbrust asked why. They replied that they thought it might go against them if their prospective employers thought they would leave to have children or take maternity leave.
"It just hit home to me that at least some women still think they will be discriminated against [for being pregnant]," says human resources consultant Armbrust, who is the CEO and founder of OutcomeHR.
How do women overcome the baby question in the workplace and continue to rise in their careers?
The pressure to make a choice between motherhood and a career is a demanding one that many contemporary women face.
"I think there is a little bit of pressure," says Armbrust. "But there are good employers who understand the difference.
"Often they are the ones that have had some really good female executives rise through the ranks."
If a female executive does get pregnant, how does she negotiate the unwritten part of her job? Will the boss pass her up on big projects all of a sudden or will she have to hand over regular clients?
"She shouldn't have to negotiate what she does," says Armbrust. "Employers should trust an employee to do their job. So while at work, and pregnant, as long as the role she is performing is a safe role for her pregnancy, she should be allowed to get on with that role regardless.
"And managers shouldn't interfere with that.
"If there was a situation where it looked like the employee wasn't performing their job appropriately, they might have a conversation with them to make sure that they are ok. Take it from a concerned perspective.
"But if it doesn't improve, they could suggest to her maybe she needs to see a doctor just to make sure that everything's ok. They need to be talking to the employee, but doing it respectfully."
Armbrust says there's nothing in the law that says that a woman has to tell their employer she's pregnant. "However, if she wants to access maternity leave, unpaid or paid, then there's this need to tell someone because there's the notice and evidence requirements that are required.
"But I know there are people who have gone out and had a baby and been back at work in a day or two."
Armbrust cites her own case. "It was before the laws were really well known. I was asked to leave [the organisation] once I said I was pregnant. Then my career kept taking a backward step. I had three children. With each one I kept going back and having to start again."
Some career women tread a careful path. Mikki Silverman says she consciously decided not to fall pregnant early in her role at a major firm. "I felt like I needed to establish myself, get a known brand and then go on maternity leave. So when I came back, I had a network of people who would support me to come back into the role."
Her employers at the time had a good program, she says. "They had a checklist: this is what you do when you want to go on maternity leave and this is how you go about it."
While on maternity leave she came across the role of CEO at DiffuzeHR. "It was about entering a small business role. That was trickier because I literally found out that I was pregnant a few days after being offered the role.
"I was only five or six weeks pregnant at the time and I felt that it was my duty to tell the board before I formally accepted the role, even though I wasn't 12 weeks pregnant yet.
"They (the board) were really supportive, so it worked out. Once they heard the plan was to take only two months off, they were comfortable that I was the right person for the role."
Silverman says in her case, the SME culture gives her more freedom as a mother because she is setting the rhythm at the business. "So while I am an employee and am answerable to the board, I am running the team. And I'd like to think that my team feel that there is flexibility as well because that's coming from my values and what's important for me.
"I can't talk for all other SMEs, but I would imagine that's the case. Because we are a small team we are more nimble. I am happy for my team to work from home."
Armbrust says it is not appropriate for a manager to ask even casually about a woman employee's motherhood plans.
"From a manager's perspective if there was a female executive working for a CEO for example, it's not appropriate to ask anyone their baby plans.
"If you turned that around, would you ask a man the same question? The answer is no. So it wouldn't be appropriate. Employers shouldn't even be taking that into consideration. It's really about the person's capability for the job."
Author: Christine D'Mello
This Article was originally published on www.dailylife.com.au
Share this Blog!