Are your staff working under the influence this Christmas period?
Sure, it's a great time of year to socialise with colleagues and clients, but don't let it affect productivity.
Yes, the silly season is here, but there's nothing to laugh about when your employees are turning up to work affected by drugs and alcohol.
In fact, almost one in five are doing just that, according to Australian Drug Foundation research.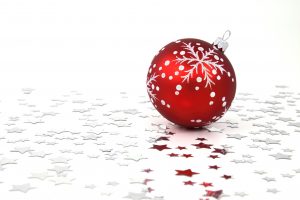 A 2013 study, The societal costs of alcohol misuse in Australia also found alcohol and other drugs are costing Australian workplaces an estimated $6 billion per year in lost productivity.
If you're concerned an employee's drug and alcohol use is impacting on their work and/or risking the safety of others, it's helpful to document evidence of incidents.
You should also be sure the employee is working under the influence and not just unwell before approaching them about it.
Some of the signs that someone is working hung-over can include:
Headache
Diarrhoea and nausea
Dizziness
Mood swings
Tiredness and trembling
Increased heart rate and blood pressure
Dry mouth and eyes
Trouble concentrating
Anxiety
Restless sleep
The ADF recommends businesses have a drug and alcohol policy so that both you and your staff understand their responsibilities and what is considered acceptable and unacceptable behaviour.
Remember, you have a legal obligation to address alcohol and other drug issues in the workplace through the 'duty of care' provisions in the OHS Act.
"These provisions require employers to take all reasonable or practicable steps to ensure the health and safety of all workers and any other people who may be affected by the actions of the employer, such as contractors or clients," explains the ADF.
Moving to a cloud-based HR management system can help you easily roll out policies and procedures like this to minimise your risks and reduce legal fees if a staff drug or alcohol issue ever escalates.
Finally, if your staff are partying this holiday season – after all, it's a great time of year to socialise with colleagues and clients –  here are some safe partying tips worth a look.
DiffuzeHR is transforming the way SMEs approach HR by giving them access to an easy-to-use, cloud-based system (and the smarts) to systemize and simplify, ramp professionalism, and gain proactive control. DiffuzeHR helps SMEs by allowing them to minimise risks, reduce legal fees, decrease time spent on admin, attract and retain staff, and leverage best-practice, industry-specific HR and legal expertise in a way that is simple, easy, and efficient.
Share this Blog!