A risk not worth taking – what you should know about Legally compliant employment contracts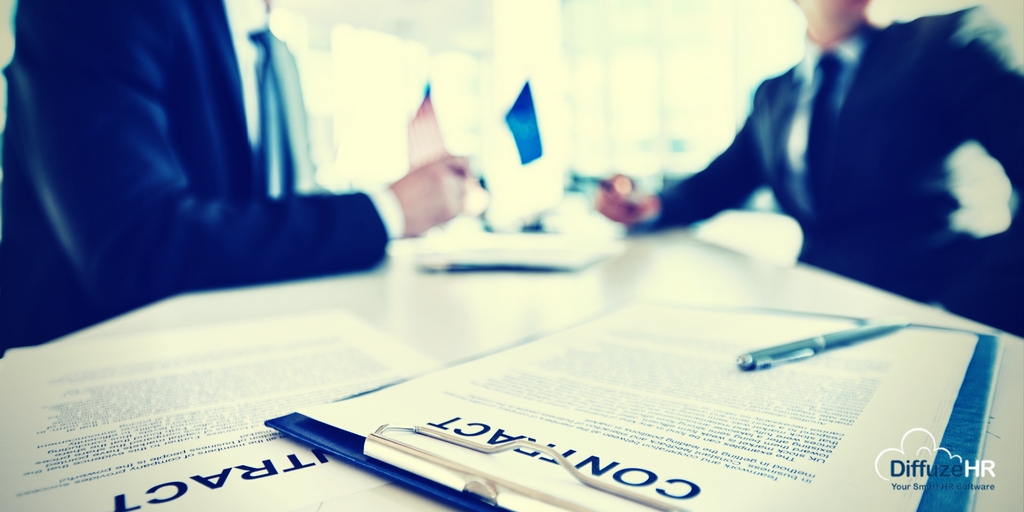 So you've just employed a real asset – someone who's a great fit for your company. There's a mutual understanding about their employment expectations and entitlements. But nothing official (or legal) has been drawn up and signed.
Or, perhaps you have a staff member who's been around for years, they signed a contract more than a decade ago and it's been buried in your filing cabinet ever since.
What could possibly go wrong? You ask.
Well, actually, a lot. Implementing legally compliant employment contracts in your business is incredibly important and so here are a few things you should know.
WHAT YOUR CONTRACTS SHOULD INCLUDE
Having a well written contract can avoid many disputes between employers and employees because it sets out the rights and obligations of the parties – the rules of the relationship.
A legally compliant employment contract should include things like the employee's award, work hours, leave entitlements, remuneration, compliance with policies, duties and a job description. While there's no legal requirement to have a job description in your employee's contract it is best practice to include it as it forms the basis of KPIs.
Of course, like many other contracts, it's inevitable that no-one looks at them until things go wrong. And that's when having clauses that deal with termination of employment, protecting confidential information and intellectual property, and well drafted post-employment restraints are vital.
WHEN TO INTRODUCE YOUR CONTRACTS
It's never too late to introduce a legally compliant employment contract. The sooner you do it; the sooner you have peace of mind knowing that your legal risks have been reduced if the employment ends badly.
The start of a new calendar or financial year, or when you do your pay reviews, are all great times to roll out new contracts across the board in one go.
This may sound like a big task but the easiest way to implement compliant contracts is by moving to a cloud-based HR management system, which provides up-to-date and role specific contracts and job descriptions. Even better, premium services can crosscheck your staff awards to make sure your expectations and salaries are industry standard.
KEEPING YOUR CONTRACTS UP-TO-DATE
Workplace laws are often changing, says Dan Feldman managing partner at HR Legal. So, it's wise to have a HR management system that automatically alerts you to legislation changes that might affect your employment contracts, policies and procedures.
"If you have a dispute with an employee and their contract was drawn up 10 years ago for example, the contract could be based on outdated legislative requirements, not the requirements of today… clauses may not be compliant anymore and some of the provisions could be void."
KNOWING YOUR LEGAL RISKS
Employment can always end sourly, for a whole range of reasons, and you can easily wind up in a costly legal battle. Disputes can range from issues around providing entitlements below current statutory minimums, bullying, discrimination, failure to provide reasonable notice – the list goes on. If you come before the Fair Work Commission, your legal risks increase if you can't produce a legally compliant employment contract that set out the terms and conditions of employment, and was agreed to by you and the employee.
---
DiffuzeHR can help you solve many HR challenges including maintaining up-to-date legally compliant employment contracts. Our cloud based software solution includes Employment Contracts, HR policies, Position Descriptions and Performance Management processes all specifically designed to meet your needs. All of our documents are legally compliant and get automatically updated to reflect any industry changes.
Share this Blog!