Under Pressure: Employer liable for psychological condition caused by high workload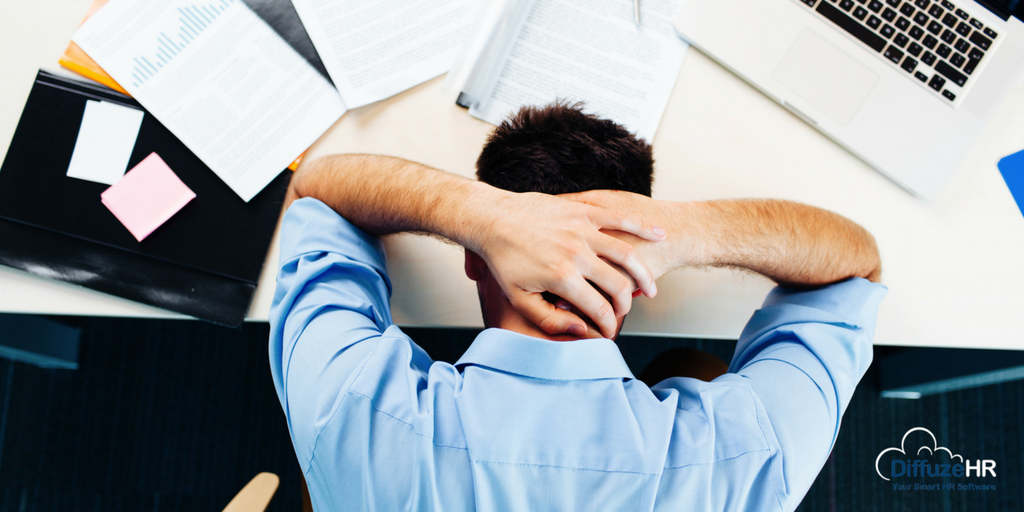 Employers are required to take all reasonable steps to provide a safe workplace, and it is generally accepted that this duty can extend to preventing the risk of psychological harm caused by stress.
However, employees often encounter difficulties when making claims in 'overwork' scenarios, particularly where they have agreed in their contracts to perform the duties that led to their condition, in exchange for, say, a higher salary.
As stated in 2005 High Court case of Koehler v Cerebos, an employer "may not be liable for psychiatric injury to an employee brought about by the employee's performance of the duties originally stipulated in the contract of employment" – in short, because it is what they had agreed, and were paid to do.
However, a recent decision of the Victorian Supreme Court has found that an employer was liable to compensate a Manager for depression caused by his working hours and other workplace conditions.
Roussety v Castricum Brothers Pty Ltd
The decision of Rousetty v Castricum Brothers concerned an abattoir and meat processing business, which had promoted an employee, Mr Roussety, to Plant Manager in 2004. Under the Manager's contract, and in exchange for a considerable salary increase, he had agreed to work long hours and to be on call 24 hours a day, seven days a week.
The Manager "happily accepted" the conditions, and was accepted as being a hard-working employee with, initially, an enthusiastic and positive disposition.
However, increasing equipment breakdowns and a reduction in staff numbers made it increasingly hard for the Manager to perform the job. By early 2007, he was regularly working between 50-60 hours per week, and had become visibly anxious and withdrawn.
From mid-2006, he began making complaints about the staff shortages and being on-call at all hours, and in early 2007 he told the Company's safety officer that that he was suffering depression and anxiety from the job.
In February 2007, he fainted at work after working a 91 hour week, and collapsed again in July of that year, after working overnight and complaining about being exhausted and light-headed.
The Manager was eventually diagnosed as suffering psychiatric injuries including major depression, and sued the Company.
In defending its position, the Company said that the Manager had agreed to the duties in his employment agreement. Based on a line of earlier court decisions the company said that his contact was of "significant importance" in determining whether it had breached its duty of care.
By entering the contract, the Manager had implicitly stated that he believed he was capable of performing his duties, and in the absence of evidence to the contrary, the Company was "entitled to assume" that he was able to do so.
However the Court disagreed, and stated that even though there was a contract, there were "evident signs," at least from early 2007, that the Manager was unable to perform his duties without the risk of psychiatric injury.
Those signs included the complaints that the employee made to the Company about his mental state and working conditions, his fainting spells, and the absences that he later took on sick leave in 2007.
Despite those matters, the Company had failed to take reasonable steps to prevent injury occurring, whether by reducing his workload, reducing or removing his on-call functions altogether, monitoring his working hours, or increasing staff numbers at the site in the way that the Manager had requested.
As a result, the Company had breached its duty of care, and had failed to take all reasonable steps to avoid any foreseeable risk of psychiatric injury.
Compensation will be decided at a later date.
Actions and Lessons for Employers
The case shows that despite earlier decisions, the Courts are willing to find businesses liable for psychiatric and other stress-related conditions arising from excessive or stressful work conditions.
Employers should not assume that they are exempt, simply because an employee has agreed in their employment contract to perform the work, is working as a manager, or has received a higher salary or other benefit in exchange for the role.
Particular care should be taken where the employee has made complaints about their health and working conditions, or has otherwise exhibited clear signs that they are not coping with the role.
HR Legal works with employers to handle safety requirements, OH&S policies and risk management. To provide businesses with the knowledge and tools to proactively manage mental health in the workplace, we also run training for businesses which focuses on learning to foster employee wellbeing, while at the same time managing legal and other risks. Contact us If you require assistance in any of these areas.
This article was produced by HR Legal. It is intended to provide general information only in summary format on legal issues. It does not constitute legal advice, and should not be relied on as such.
Share this Blog!